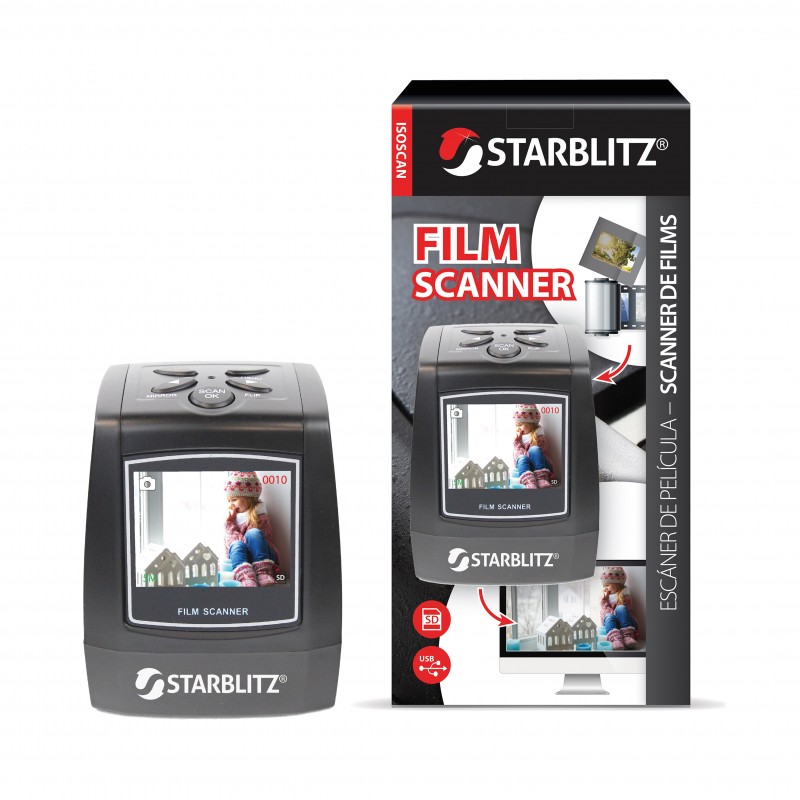  
Film Scanner with LCD screen - 5MP
Over years, you have accumulated hundreds or even thousands of slides and / or negative. Today, are you willing to scan them?
Starblitz ISOSCAN is made for you: very simple, fast to use and compact.
With a resolution of 5 megapixels (and a possible10MP  interpolation), it will restore your silver images, in digital format.
Very simple to use:
Scanner, with a 6 cm screen to check the image and the opportunity to correct. (White balance, exposure)
Accessories including with the scanner:
- Brush
- Rack slide / negative load
Possible recording outputs:
- SD / SDHC support
- Computer (MAC / PC) thorugh SD / SDHC
- TV Output
Quick Recording time:
Within few seconds, you scan slides or negatives.
Compact:
Dimensions: 88.15 (L) x 86.25 (W) x 111.20 (h) mm
Weight: Approx 296g
No customer reviews for the moment.