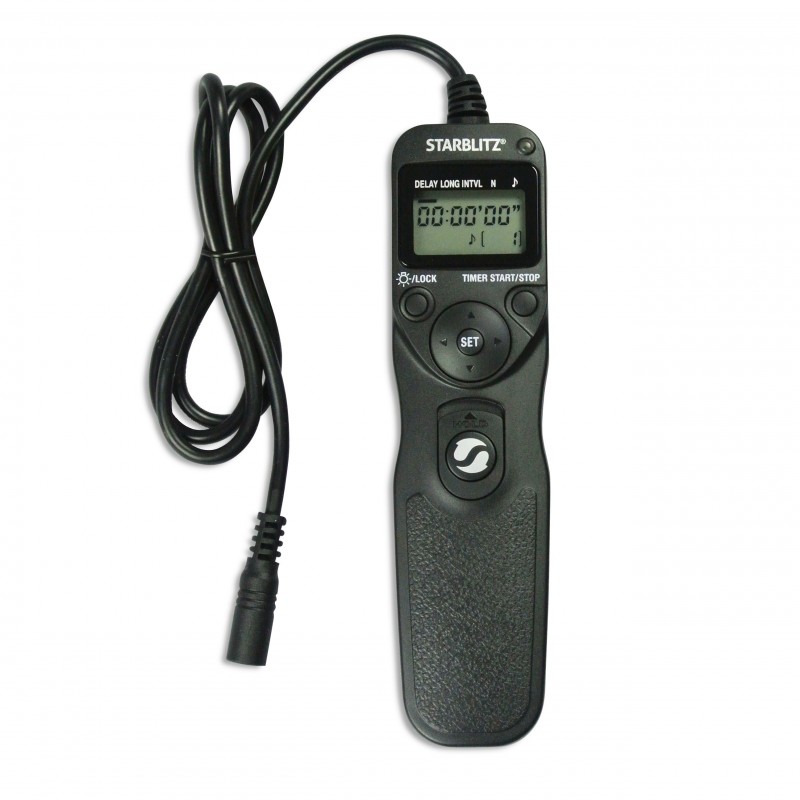  
Timer Trigger ALBA for Canon and Nikon DSLR
This product has been replaced by version II: SRC-ALBAII
If you are interested by timelapse photography, or long exposures (stars, northern lights), you absolutely need Starblitz Alba
This Wired trigger runs through a range of one meter. It includes following functions:
- Timer (0 sec to 99 h 59 min 59 sec)
- Interval Counter (1 sec to 99 h 59 min 59 sec)
- Adjusting exposure lengths (0 sec to 99 h 59 min 59 sec)
For questions regarding the use and mainly how to use your remote control, you can download the user guide in the tab dedicated for this purpose.
This product suits all of Canon & Nikon DSLR cameras. For other brands (Pentax, Sony, or otherwise), you must purchase an additional cable.
A wireless version is also available in Starblitz products range. You can learn more by visiting its product page at the following address:
http://starblitz.fr/en/lightning/119-timertrigger-frequencia--376017304804.html
No customer reviews for the moment.
Customers who bought this product also bought: