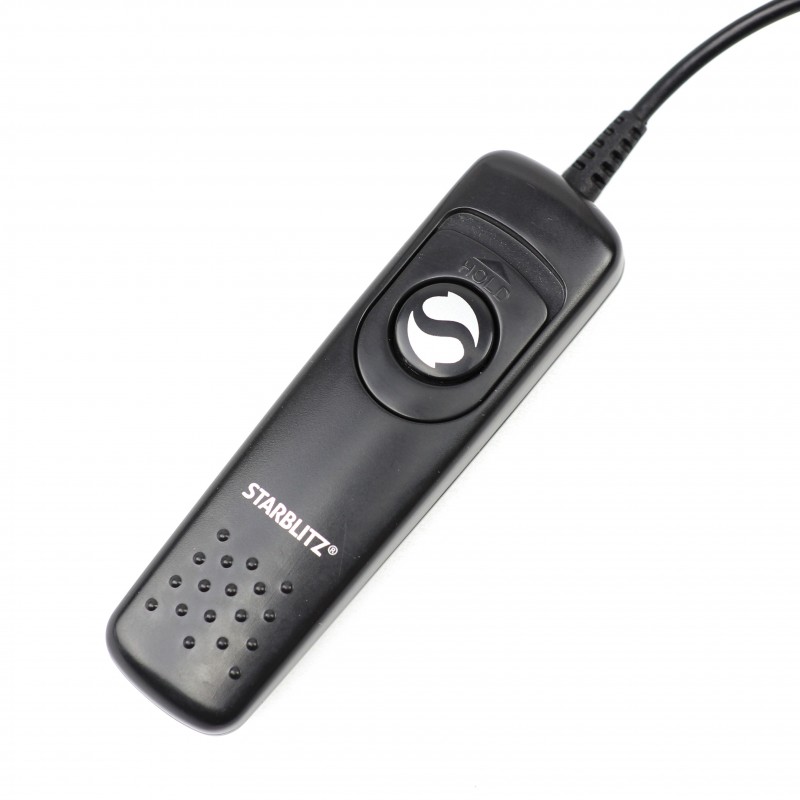  
Wired Remote Control Mecano
Starblitz Mecano is a wired remote control for Canon/Nikon DSLR.
Cable range: 80cm
Wired Starblitz Mecano trigger with a cable range of 80cm
How to use it?
First, you connect your remote control to your camera.
In a very easy way, you make a half-pression on button to make the focus and then a full pressure to shoot. And, that's it.
Thanks to this trigger, you never miss pictures.
Whether outdoors, in a studio, you can carry it anywhere Starblitz Mecano. Compact, it will rank easily in a pocket of your camera bag and you will use it when you feel the need.
Do not waste time with fuzzy shake.
For architectural or landscape photographers wishing to use a slow shutter speed, how many pictures have you missed due to a wrong move? The Mecano Starblitz prevents vibration that the photographer can create when pressing the shutter button.
Suits Canon / Nikon
This Starblitz Mecano remote control is compatible with all Canon / Nikon DSLR
For other brands, you must purchase an additional cable. Please refer to list for details.

Data sheet
MPN

SRC-Mecano

EAN

3760173044009

Warranty

1 an

Eco-Participation (DEEE)

0,0084€

Product type

Remote control
No customer reviews for the moment.
Customers who bought this product also bought: