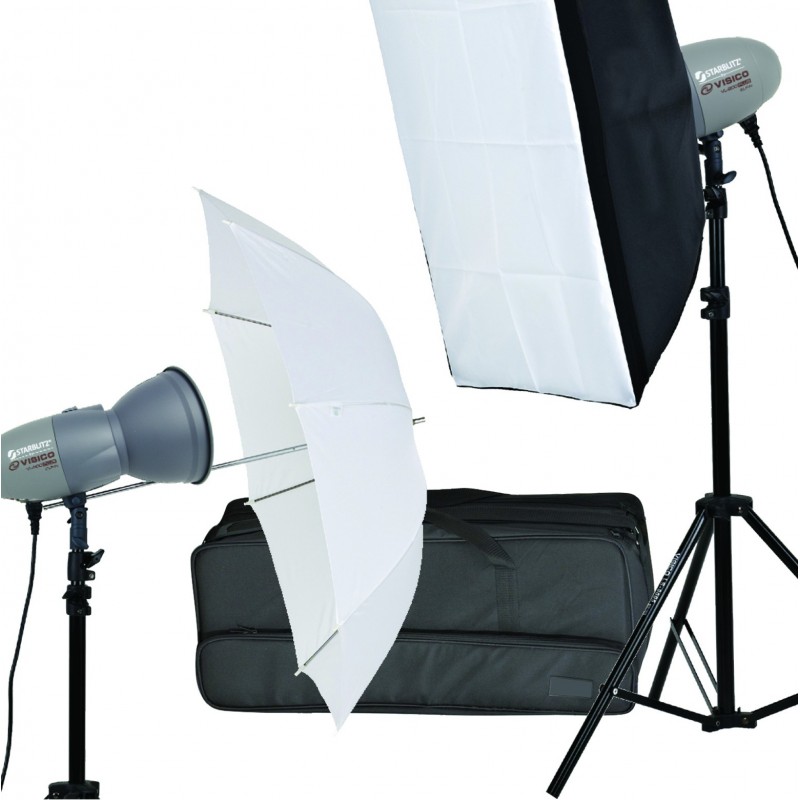  
Studio Flash Kit 2x200w Abeja 200
For amateurs and experts of studio light:
This kit, conceived by Visico, includes:
- 2 lamps 200 watts
- 2 tripods
- 1 softbox 50x70cm
- 1 umbrella 80cm
- 1 transport bag
- Transmission by radiofrequency
Starblitz co-brands this product with Visico in order to distribute a full range of studio light.
This full studio light kit allows all photographers enthusiasts to explain their creativity.
Light Stands
Sections number: 3
Déclencheur
Radiofrequency:2.4GHz
No customer reviews for the moment.