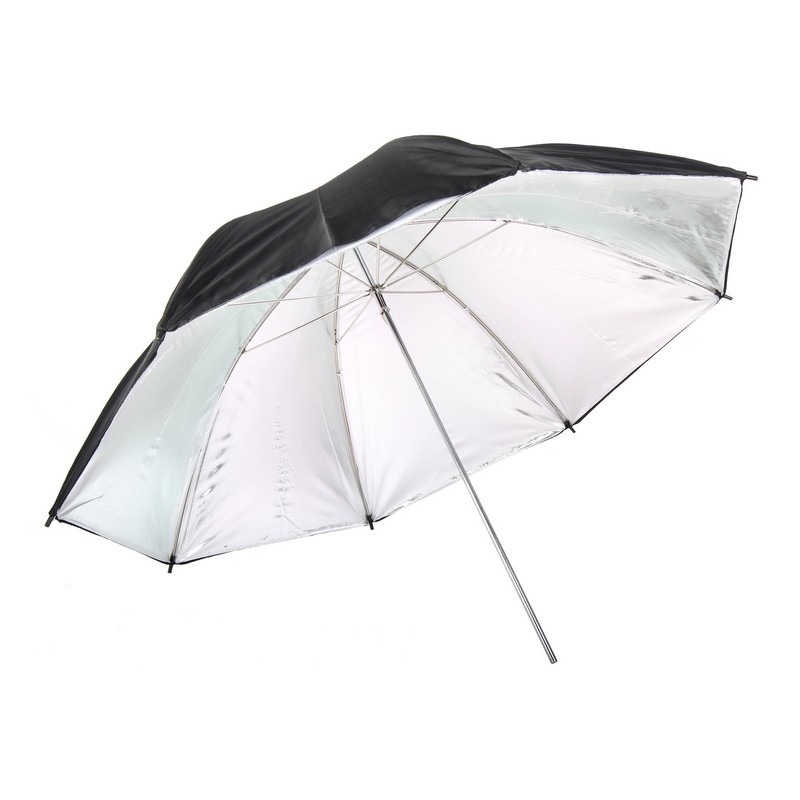  
Umbrella 90cm Silver
Starblitz umbrella SUMB90S, with 8 metal frames. For flash cobra or studio torches.
Color: translucent white
Dimensions: 90cm
Metal rod diameter:
This umbrella makes it possible to distribute the light uniformly in a room. With the SUMB90S, take advantage of the soft light!
Silver Starblitz umbrella
It allows light to be diffused evenly throughout a room.
What are the main features of this umbrella?
-Color: silver
The colour silver has the effect of reflecting a warm light.
-Dimensions: 90 cm
Its extended surface of 90 cm tends to homogenize the diffusion of the light source.
- Its metal rod is adaptable with most reflectors on the market.
Umbrella or softbox?
Compared to a softbox, the sunshade allows a wider distribution of light.
The Softbox is effective for close-up shots such as portraits or fashion/beauty shoots. Where the umbrella will be useful is in group shoots, still life.
It can also be easily combined. A first light point can illuminate part of the subject and the umbrella can soften the background by providing a light boost.
Available in 3 colours: 
No customer reviews for the moment.