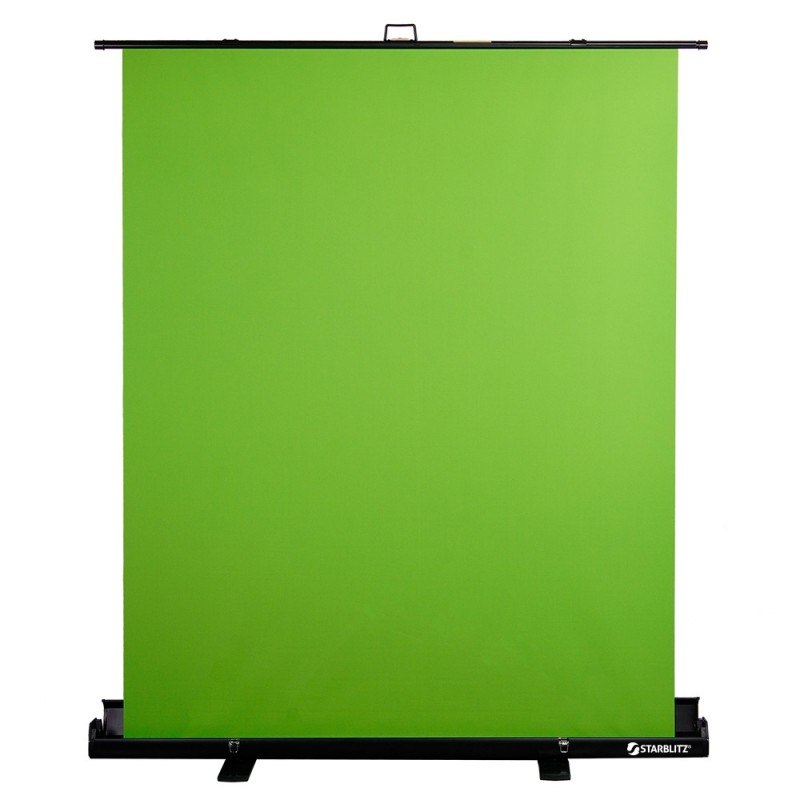  
Fond vert Roll-up 150x200cm
Simple and ultra-fast opening
Quality opaque fabric
Ease of storage
Ideal YouTubers and Gamers
Discouraged by the idea of ​​using a heavy, bulky green background? Here is the Starblitz solution!
Roll-up chromakey green background

This Starblitz green background is very easy to configure in 3 steps:
- orient the feet perpendicular to the green background so that it is stable
- open the chest containing the green background
- pull the green background up to the desired height
Green Screen is a very handy solution for instant setting up your background.
Its dimension is quite large (150x200cm) but it can be used in a small space. With the two-leg design, it is perfectly stable when fully lifted.
The fabric used for this green background is opaque enough to subsequently provide the best photo or video rendering.
It is ideal for Youtubers and Gamers (Twitch) who stream LIVE on the Internet.
Once the green screen is folded up, it can easily be stored in seconds in a small space due to its compact size.
No customer reviews for the moment.