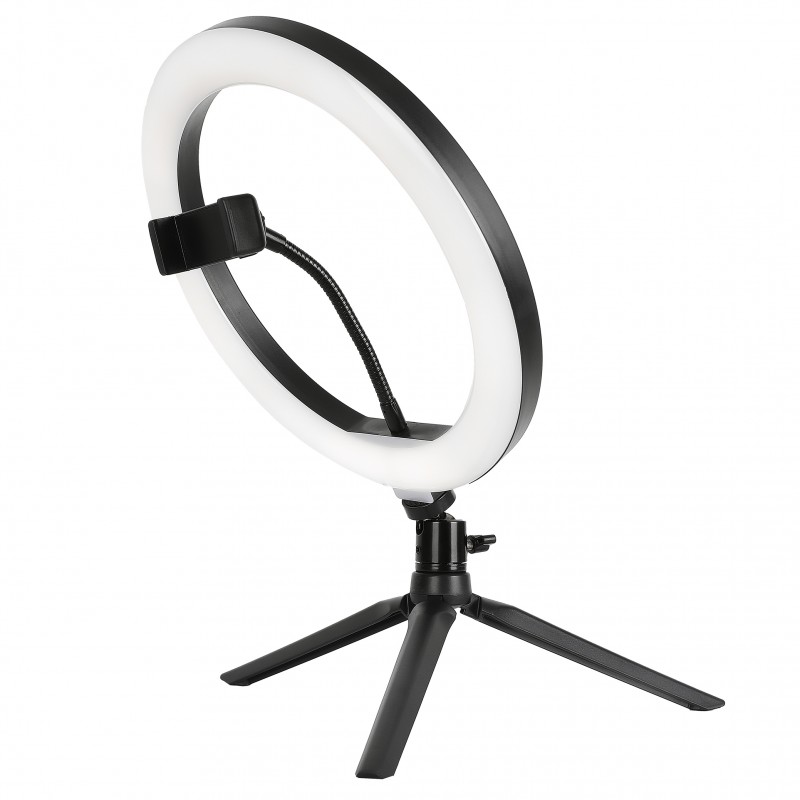  
10'' vlogger kit
Ring light with smartphone holder, camera grip adapter, bluetooth trigger, remote control and tripod. Colour temperature setting from 3000K to 6000K.
The 12" light ring is ideal for portrait lighting. The lighting area will make the model's facial expression richer with bright, vivid eyes, while minimizing micro-shadow areas such as wrinkles.
Ring Light Kit
This kit consists of a light ring, smartphone holder, ball head, tripod and 2m cable.
Colour temperature and brightness adjustment
Adjustments are made via a joystick control built into the power cable, giving you three lighting options (natural, cool, warm).
This gives you the right light for your needs and a bright exposure that will naturally erase any small imperfections!
Professional quality lighting
The high quality LED beads of the lighting eliminate sharp shadows. This ring light is therefore particularly interesting for portrait photography.
No customer reviews for the moment.