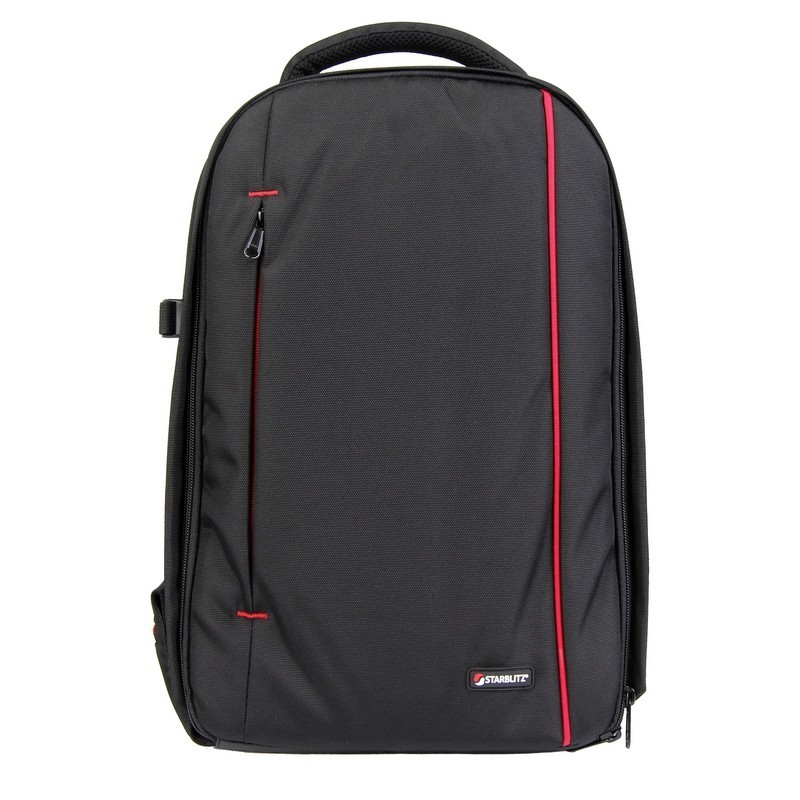  
Backpack, back opening 20L STORM45
STORM45 backpack, back opening 20L
Interior dimensions : 44 x 28 x 14 cm (h x w x d)
Reflex Pro with 24-70mm mounted + 2 flash + telephoto + 3 optical
100% material dorsal opening with 14-inch location and tripod
Backpack 2 straps 4 seasons
Water-repellent and waterproof fabric



STORM45:

Backpack

Back opening

20L

100% Matériel

100% STORM
---
This bag has been designed to carry photo material. Only photo material. Its main advantage remains in the storage capacity. With several possible configurations, you can store your camera with telephoto lenses, lenses, photo accessories of moderate size such as flash, chargers and finally small photo accessories such as batteries, memory card, filters, fabric or pencil cleaner.
---
STORM45:

100% dedicated to photo equipment

Modularity

Multiple possible configurations

DIVIDER

REMOVABLE

2 principals.

6 intermed.
2 EXTERIOR HOOKS: Tripod + bottle holder
Inside storage bonus :
- Pocket for tablet or computer size 14 inches
- Translucent plasticized storage net
A 4 seasons bag (spring, summer, autumn, winter)
- Backpack 2 straps adjustable to your morphology
- Handle on top for handling the bag
- Abdominal reinforcement for hikes
Weather protection : H2O treatment
Water, the molecule H2O, is not "the friend" of the material photo ... Even tropicalized. We immediately think of the rain.
Like almost all photo bags, the STORM45 has a protective rain cover, allowing you to wrap the entire bag while wearing it.
Fabric

Water-repellent

Waterproof
- Padding and antiperspirant fabric suspenders for comfort
- Reinforcement and waterproofness on the bottom: if you put the bag on the floor, it will resist moisture without any problem
Available in 16L or 20L configuration. The STORM35 is 2 cm wider and 7 cm higher. The depth remains the same. 
No customer reviews for the moment.