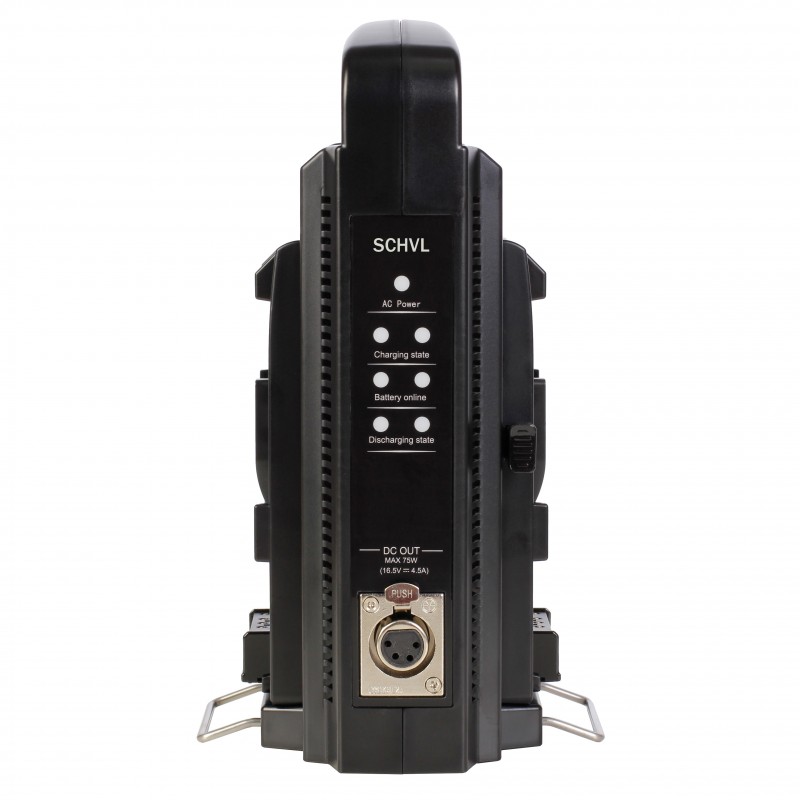  
Dual V-Mount battery charger with DC output
Compatibility: Lithium Ion V-Mount batteries
Charger with double battery slot
DC output for use as an independent power source
Universal AC power source: 100-240V-50 / 60Hz 2A Max
Transportable everywhere: moderate weight / size combination (1,1kg /43,5×27×37,5 cm)
Product content:
1x charger
1x mains power cable (220v)
1x car charging adapter
XLR cable is not supplied
The SCHVL is a dual slot V-Mount battery charger.
It allows both charging and discharging of V-Mount batteries.
The double charge means you will never run out of batteries.
Discharge allows you to use this charger as a power source via XLR cable.
This charger will undoubtedly find its place in a filming location, a production studio. With the SCHVL, the filmmaker, director or cinematographer will find what he is looking for.
No customer reviews for the moment.
Customers who bought this product also bought: