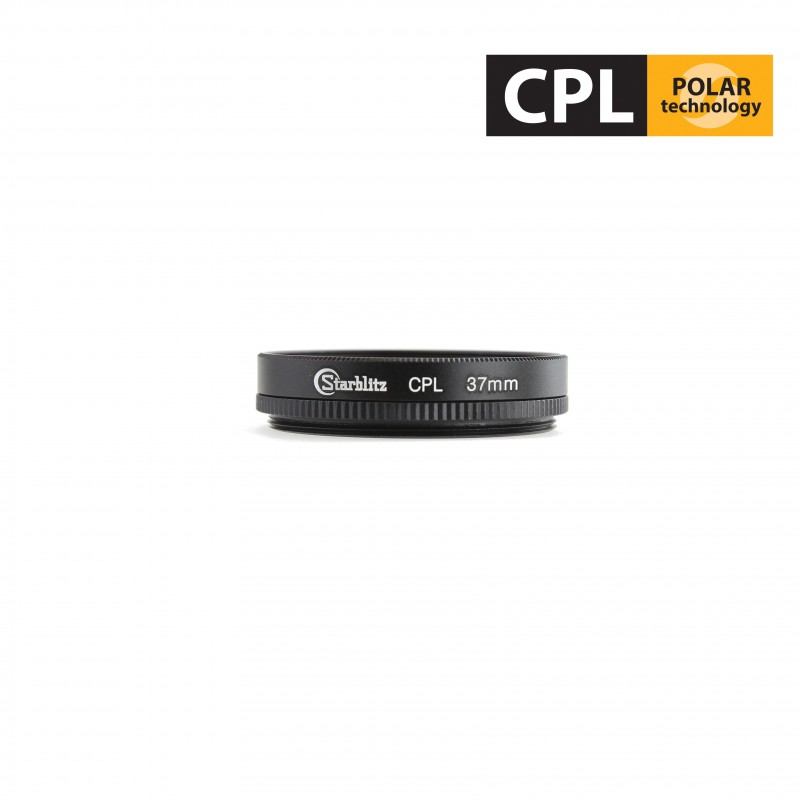  
Circular Polarising Filter for lenses starting 37mm diameter
Why and how use a Starblitz Circular Polarising Filter?
Why? Circular Polarising Filter can reduce reflextions from glass surfaces and water. The effects of a polarizing filter can not be reproduced with editing software such as Phostoshop.
How? Simply turning your polarizing filter to accentuate or reduce the intensity of light that goes through the filter glass.
This circular polarizing filter Starblitz screws onto the thread of your lens to the front lens. It consists of two parts: the first one used to attach the filter to the objetive, the second one in order to make the polarizing effect.
It is recommended to shoot with the sun right angle that is to say either to the left / right (so not in front or back).
The circular polarizing filter is most useful in the course of the day, when natural light intensity is the most important. It can also be used at night, providing that you properly set your settings (speed / aperture).
To check the filter size you need, you just look at the manual of your lens or even, read the size indicated on the lens barrel. (example: 49mm, 52mm, 55mm)
Starblitz circular polarizing filters are for all photography enthusiasts. Any photographer may need once a circular polarizing filter.
It will be highly useful in many cases: oceanfront's holiday photo, modern architecture photo such as buildings, lakes pictures, snowy mountains, landscape photo with sky pieces ...
Transcribe an image as you saw when you shooted, this is the result of contrast achieved with polarizing filter.
If you search in Google Images with the words "with or without polarizing filter", you clearly see the difference.
You will therefore understand: if you are a devoted photographer during your vacation or you are a traveler photographer, this circular polarizing filter will become your favorite tool.

Data sheet
Filter type

Polarizing
Specific References
ean13

3760173048168
No customer reviews for the moment.
Customers who bought this product also bought: