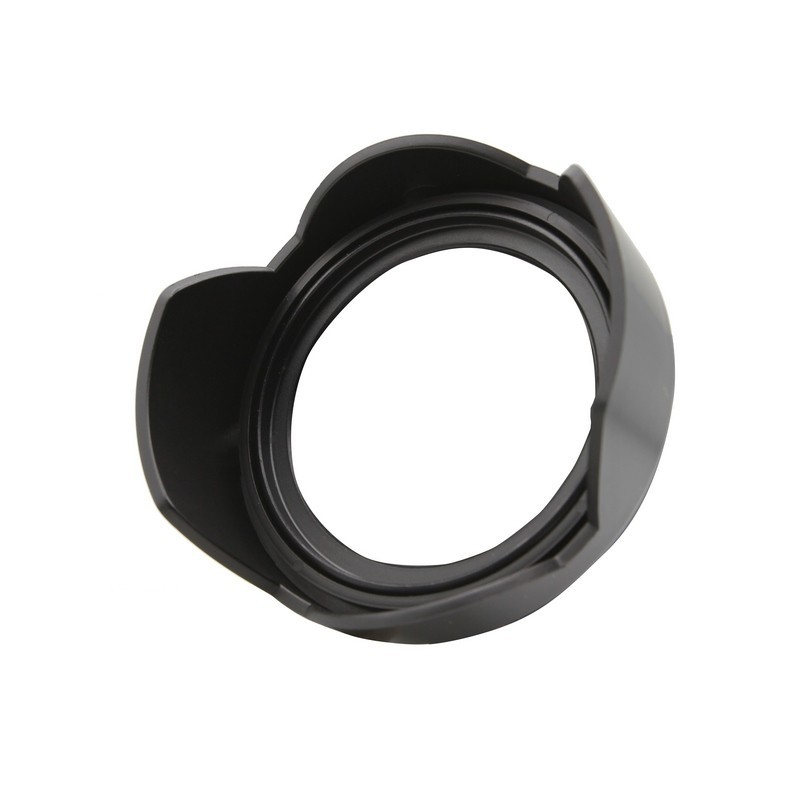  
Reversible lens hood SRLH
This Starblitz lens hood will effectively protect your lens against excessive brightness, and remove annoying effects suc as"flare" or bright halos.
Reversible: screwing in both directions up down.
Packaging in heat-sealed blister
This lens hood Starblitz effectively protect your lens against too much light, and will remove troublesome effects such as flare or halos. It will also protect the front element of the lens. As its name does not indicate, it can also serve as protection against rain avoiding drops of water which go directly to your front lens.
Specificity of this lens hood: it can be reversed by screwing up or down the barrel of the lens. In a storage case, the storage space is reduced by 2.3 to 4.4 cm depending on the diameter.
Packaged in heat-sealed blister, this product has an explanation in 10 languages on the back side.
Checking the diameter of your lens
To check the diameter of the lens hood, you just have to look at the manual of your lens or even, read the size indicated on the lens barrel. (example: 49mm, 52mm, 55mm)
Whether your lens is Canon, Nikon, Sigma, Tamron, Pentax, Sony or any other brand, from the time you confirm the step "Checking diameter" it will suit your lens. This lens hood is universal and compatible with a given diameter. However, according to the device you are using (full frame / APS-C), you should check for wide angle lenses that the lens hood is not within the image field.
If you have lost your lens hood, if you have purchased an optical without lens hood on the second hand market, or if it is simply not provided when purchasing, this Starblitz accessory will fulfill its purpose.
You will find this lens hood among one of the resellers in the dedicated section on our website. Starblitz sales prices are among the most competitive in the market.
No customer reviews for the moment.