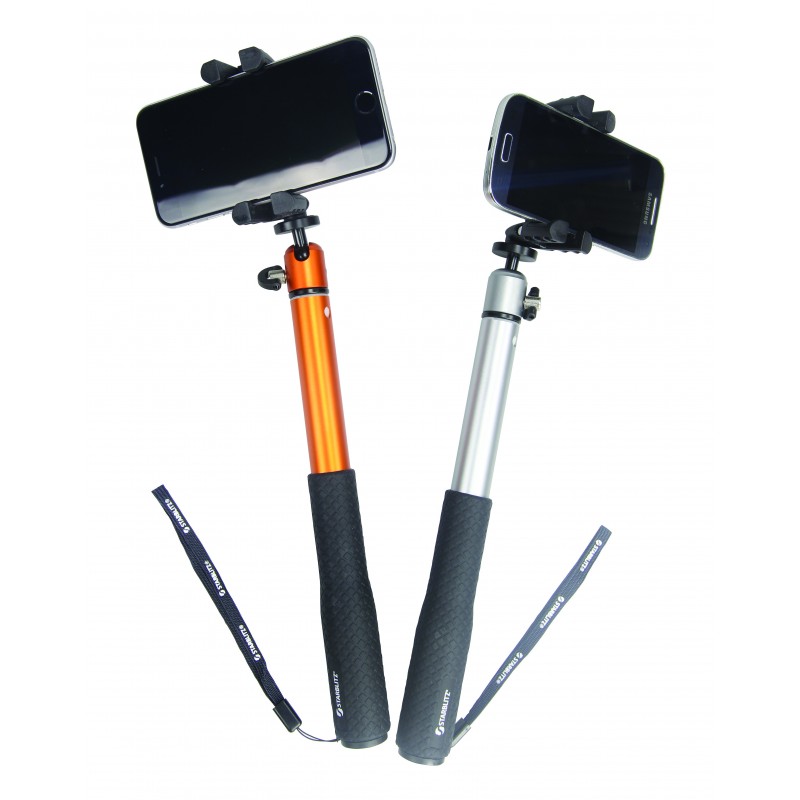  
Selfie Stick
This pack includes Selfie Stick & phone holder (available in 4 colors: blue, orange, black, grey)
This pole extends into 3 sections to 95cm, the total length unfolded.
Aluminum
Silicone Grip with hand strap
Compatible with smartphones
This telescopic pole with 3 sections, covers a total length of 95cm. Whether to make a "selfie" or film your sporting achievements, this tool will become your favorite accessory.
Compatible with all smartphones
Traveler, you want to photograph in front of the fabulous landscapes or prestigious monuments. Here's the tool you need. Indeed, in some wide areas, you may not find a person who will accept to photograph you.
Do you want to immortalize an evening with your friends? You have both ways to secure it: block it into phone holder or either wrist handstrap.
You will find this seflie sticks in Starblitz outlets. You can view the dealer nearest to you by visiting the page dedicated to this purpose.
No customer reviews for the moment.