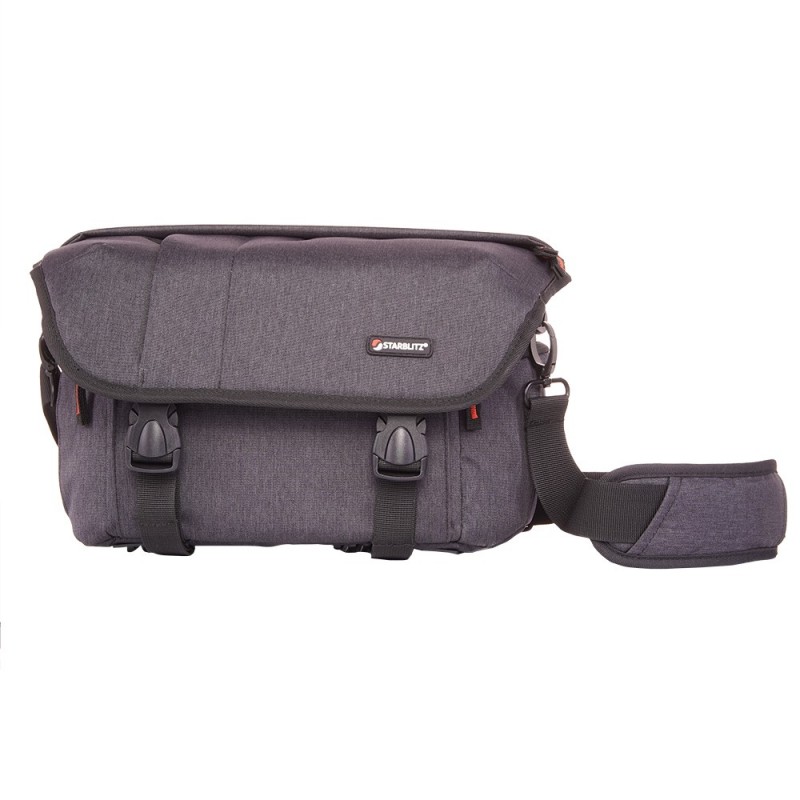  
Grey shoulder bag with insert for mirrorless camera ABERDEEN20
- Shoulder Bag
- "Mirrorless" hybrid cameras
- External dimensions: 21 x 35 x 18 cm (h x w x d)
- Insert and location for trolley and tablet
- Capacity: Hybrid with mounted pancake + 2 optics
- Location for tripod under the bag
Shoulder Bag for hybrid kit

An updated ABERDEEN bag collection for more practicality.
A trendy city style that will be by your side during your shootings, trips or visits thanks to its compact size.
You will, indeed, adopt this daily photographer bag!
Dimensions (h x w x d)
- interior: 15 x 26,5 x 11 cm
- external: 21 x 35 x 18 cm
Bag configurations
- Top opening for quick access to your photo equipment with YKK zipper. 1 top pocket to store small accessories.
- 2 dividers / 3 removable compartments to change the inside of the bag according to your needs. The main area is entirely designed to transport and protect your camera equipment and "mirrorless" hybrid cameras safely. 
- 2 side pockets to store your small accessories with zipper.
- 2 pockets with zipper on the front.
- 1 back pocket with "scratch"
- Shoulder strap with reinforcement for your comfort. Possible to carry it in 3 ways: shoulder strap, handle or trolley.
- Space for compact travel tripod below the bag.
- Completely removable ultra-protective insert. A first layer of outer fabric, a second inner layer.
List of compatible hybrid cameras
Fujifilm X-Pro, X-T ; Olympus OM-D  ; Panasonic Lumix DMC-G, GH ; Sony Alpha 7
No customer reviews for the moment.