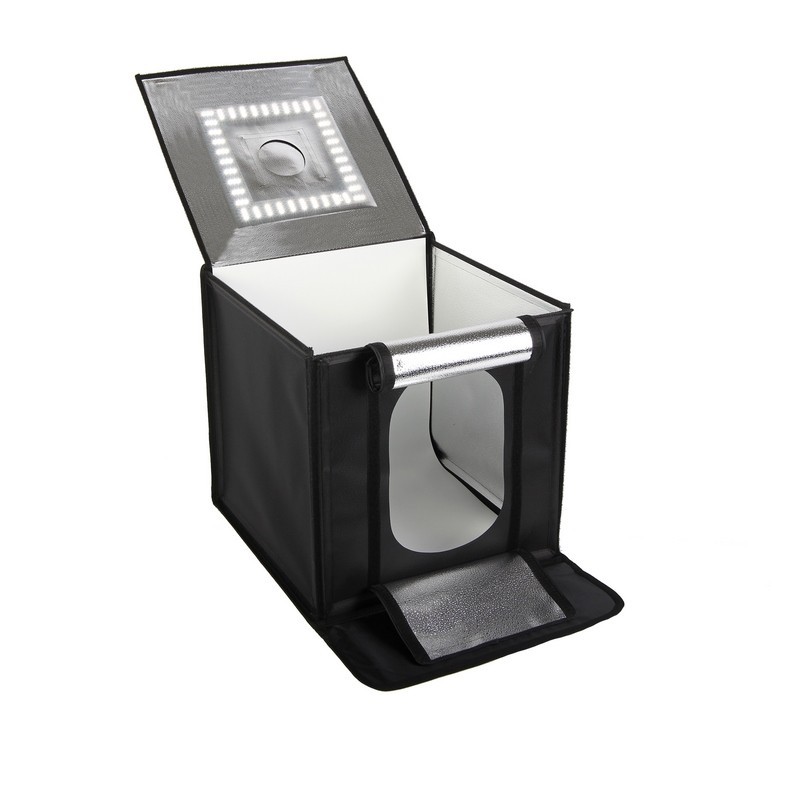  
Light cube Mini studio photo 60 cm
Cube shooting 60x60x60cm or 60 cm3 containing 156 LED.
- 4 different color backgrounds: white, black, gray, salmon
- 2 possible perspectives by shooting: either from above or from the front
- Power supply (135 cm cable)
- To photograph your resale classifieds and many other possibilities
Content of the box :
- 1 cube with 6 walls, a size of 60x60x60 or a total volume of 60cm3
- 4 sides of background: white, black, gray, salmon to express your creativity and respect the harmonies of colors
- A power supply with a mains lead of 135 cm
For what use?
-To photograph your second-hand objects on the classifieds sites (Ebay, Vinted...)
-To create photo or video stories with your kids :
- To make culinary pictures :
Or to improve your e-market photos...
For who ?
This product may be suitable for anyone wanting to take quality pictures. With the right parameters, the shadow of objects disappears. This simplifies post-processing and retouching. It is aimed for novice amateur photographers as well as professionals.
Why you must buy this product ?
No customer reviews for the moment.