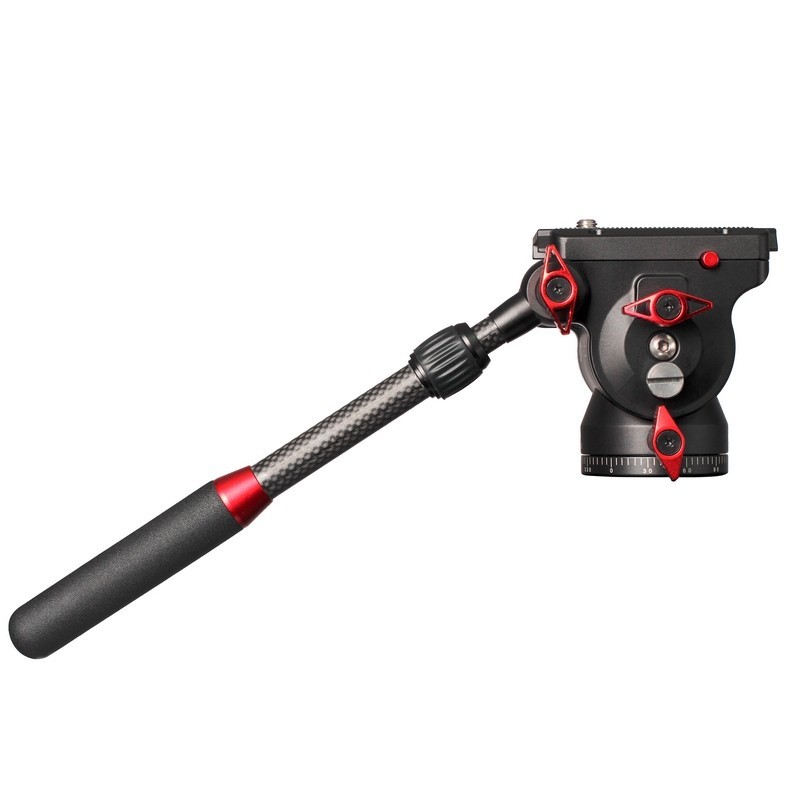  
Professional video head
Starblitz Professional Video Head STV02
Load capacity: 10 kg / Weight: 800 g
Working height: 10 cm
Tilt -75/+90°, Pan 360
Sliding quick release tray 10 cm
Universal screw thread ¼ '' and a 3/8'' adapter
Possible reversal right-handed left-handed
Material: Aluminium
Compatible with the TSV150 video tripod
Compact and lightweight professional video head
Starblitz presents its largest video head among its video heads: the STV02. An aluminium head ideal for camcorders, REFLEX or hybrid cameras.
Equipped with a -75/+90° tilt and 360° pan, this head integrates an great fluidity.
The STV02 ball joint weighs only 800 g, but can support a maximum load of 10 kg. It includes a 10 cm sliding quick release plate with a universal thread ¼ '' and a 3/8'' adapter.
This professional head allows a working height of 10 cm. This will allow you to create smoother movements when shooting.
The right/left-hand switch function is available.
Compatible with video tripod TSV150.
No customer reviews for the moment.