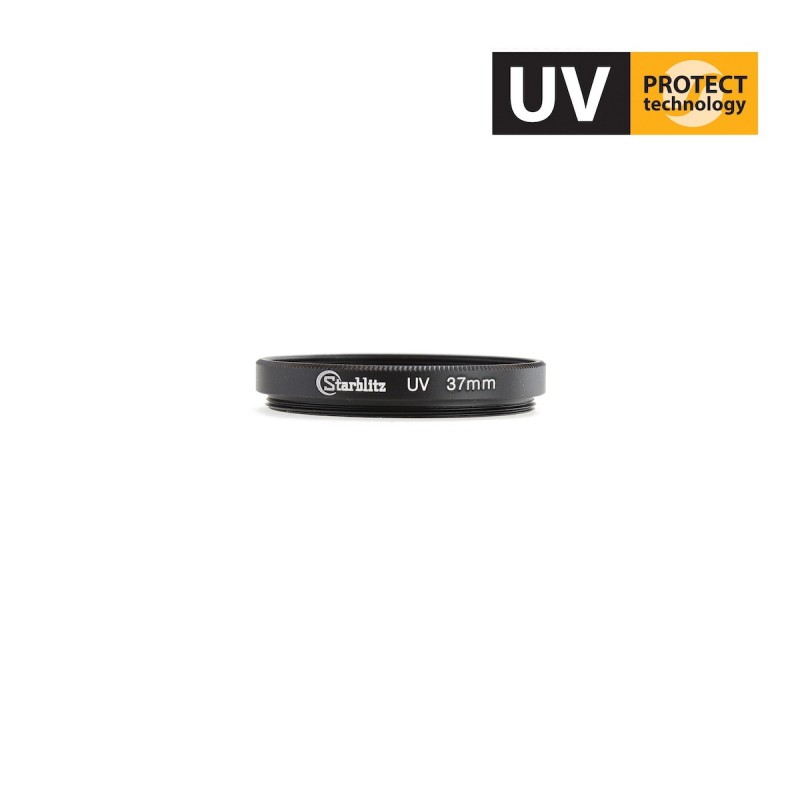  
Protection and UV filter for lenses starting 37mm diameter
This filter aims to fight against water, dust, shocks, scratches. Permanently screwed on lenses, it allows any photographer to avoid any damages for your invaluable lenses.  
When shooting outside, this filter owns an ultraviolet coating of glass. By this way, your DSLR sensor is not trouble by invisible light. 
This filter must be screwed on your lens, just behind the frontal glass. Even if you have your filter on your lenses, you can easily add a lens hood.
To know the diameter you need, please either check your lens notice or either, check on your lens the diameter. (standard sizes: 52mm, 58mm, 77mm) 
Thanks to this filter, you get two main results.
When shooting outside, it is always very useful to have a security against invisible light.
This filter will give you peace of mind. If a sudden event occurs threatening the frontal glass, your lens will be perfectly protected.  
Permanently screwed on your lens, this filter will secure from any risks: water, dust, shocks, scratches or whatever. 
Starblitz filters target all photographers who want to protect their gear and extend lens life warranty.
Where to find and buy Starblitz filters?
You can click on Resellers map to know location of your closer reseller. Among filters industry, Starblitz filters prices are among best competive prices.
Do not hesitate anymore and try our filters right now.
No customer reviews for the moment.
Customers who bought this product also bought: