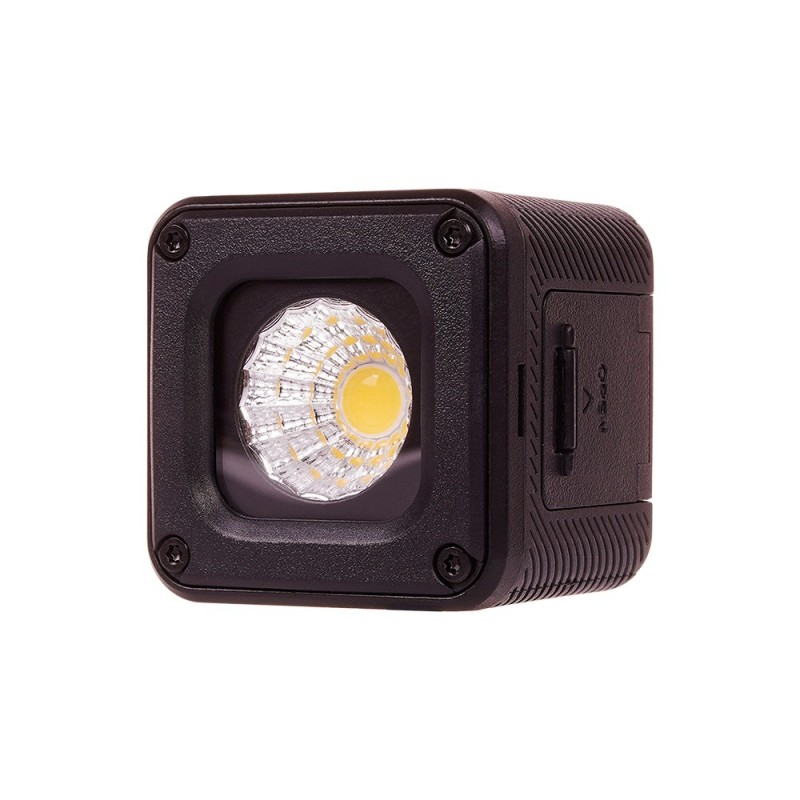  
Waterproof video cube LED light kit SVCUBEKIT
Versatile LED light kit with many accessories for professional photos and videos, also suitable for underwater photography up to 10m depth (IP67).
Mini size, light and easy to carry in its beautiful case.
Waterproof LED video cube kit
This mini LED lamp is versatile and can be used indoors, outdoors and even under water up to 10m. The kit contains many accessories to customize the desired lighting atmosphere: coloring, orientation, dispersion or diffusion of light!
Careful packaging
Thick cardboard box
Hard case covered with fabric
Ambience creator
4 manual brightness settings with 60* lighting angle and 20 different colour filters
Snoot, barndoor, honeycomb grid to focus, direct or disperse light as needed and waterproof diffuser shell to diffuse light even when shooting underwater or to diffuse light
Fixings
Standard attachments are a 1/4" screw thread on the bottom of the cube and a hot shoe adapter for combining with cameras and other accessories
Battery
This video cube is easily charged via the integrated micro USB port on the back of the device and the included USB-C charging cable.
Battery working time: approx. 50 minutes at 100% power output continuously; approx. 5 hours at 25% power.

Data sheet
Dimensions (WxHxD) in mm

38x38x36cm

Weight (g)

60g

Warranty

24 months

Ampere-hour

1000mAh

Battery life

up to 10 hours

CRI

≥95

Luminosity

900lx (0,5m) 300lx (1m)

Color temperature

5500±200K
No customer reviews for the moment.